POWERFUL
Surescripts® ePrescribing

EPCS certified for controlled substance prescriptions.

Point of sale e-Prescribing solution that delivers electronic prescriptions to retail pharmacies throughout the United States. HealthTech is working with MDScripts to offer Surescripts®, including EPCS certified for controlled medications, Compounding & DME.
Slide 1
Our e-Prescribing Solution Includes:
Rx History: Provides patient history of medications dispensed at outside pharmacies that have been reported back to Surescripts®.
Eligibility: Provides patient eligibility details for prescribed medications.
Insurance Formulary Check: Verifies that prescribed medications are covered by Insurance carrier and view details on co-payments and coverage prior to transmitting.
Real-Time Insurance Benefits: Information from Surescripts that shows the prescriber copays, insurance tiers and alternate medications for the patient's insurance coverage.
DUR: Full check on the patient's medications/allergies and conditions when e-Prescribing.
Favorites: Simplify your workflow, create Rx and Pharmacy favorites in your account for quick script writing.
Notifications: Send personalized updates or basic information through text notification.
why md scripts
e-Prescribe Securely From Your Desktop or Mobile Device
Surescripts® Certified
EPCS Class II-V Meds / DME & Supplies
Real-time Interactions & History
Robust Reporting
24/7 Client Support
Manage Several Providers Within One Account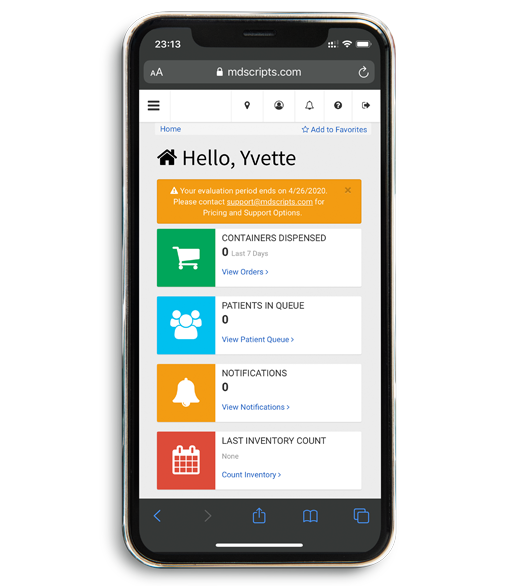 Ask us about integration! We've used everything from HL7 to JSON to connect to EMR's
SMALL BUSINESS HOSTING
This feature can be an add-on or stand-along service
e-COMMERCE HOSTING
Includes all features for Doctors & Patients
e-COMMERCE HOSTING
Includes all features for Clinics, Doctors & Patients
e-COMMERCE HOSTING
Increase your online exposure & list your Facility